Why Choose MyCommunitySite?
In partnership with Becker law firm, MyCommunitySite.com was created to provide community associations, HOA's and community managers with the ability to easily create and maintain a compliant, easy-to-use, and secure website system and document management solution.

SPEED
Fast and Easy Setup!
1. Sign up
2. Set up your pages by adding your content and uploading your documents (or we can do it for you)!
3. Invite your association members and go live!

SUPPORT
Exemplary support and free technology updates. Our job is to make the management of your association content and documents easy and simple.

SECURITY
All of your data is secure and along with a private, password protected area of the site, you can have documents that are only seen by registered members of your community.
Our Customers Love Us
Don't Just Take Our Word For It, Hear It From Them!
"The Residents of the Victoria Condominium Association are thrilled with our new website. The Association's Board researched numerous site options and chose MyCommunity Site.com mainly because we found the software to be very user friendly, exceptionally easy to learn and very flexible to update. The site is also simple for the Association Members use. Lastly, one of the main deciding factors for choosing MyCommunitySite.com was knowing its design was influenced by a law firm that understands the the legal aspects of Condominium Associations. Good job guys!"
"If you are in need of a web hosting company who is customer friendly, service oriented and willing to go the extra mile to make you a happy customer, I highly recommend mycommunitysite.com. It has been a little over a year that we hired mycommunitysite.com to host our website, and we have yet to be disappointed. They have gone above and beyond to exceeded our expectations.  Our former self hosted site was very cumbersome and took an enormous amount of time to maintain. This company is very easy to work with and has done an outstanding job in creating a website that is unique to our community, to the point of even making several changes to their standard templates for us. The site is easy to use, and they are great at getting any last minute information posted as needed. Couldn't be happier!"
"Oak Park Village has been using the services of MyCommunitySite since fall of 2019 when they first helped us set up our new website., www.oakparkvillage.com  .  Andrea and Brett have been constantly available with help and suggestions all along this journey.  Thank you both!."
"After careful consideration, our Condominium Association has chosen mycommunitysite.com to build its website. Since then, we have been very satisfied with their service. Documents are put online immediately, the pages look good and are user-friendly. The price is quite competitive and clear as opposed to other "a la carte" offers we had, for which we did not know exactly what we would have paid for and how often. Here it is a lump sum price and they do everything for you. I can highly recommend mycommunitysite.com."
"Our association went live with MCS in the summer of 2019. Since then we have seen a progressive and responsive website for all our needs. Our new Florida statutes are demanding. I would recommend working with Brett & Andrea to get the latest technology on the market!"
"This is the second year that Carrara Village Condominium Association has been using the full service option for My Community Site. We have been quite impressed with their promptness in posting notices to residents and their diligence in uploading necessary Association documents in a timely manner. Their assistance has saved the Association valuable time and effort in providing these services. Use of their website has greatly improved communication with residents! The Board of Directors highly recommends this service."
"I have no hesitations in recommending MyComunitySite for your condo or HOA website. They have done a tremendous job developing and making suggestions to our layout and to make it easy for all approved participants to maneuver through each topic.  Support responds in a timely manner.  Urgent notifications are sent out right away.  No hiccups with a fully managed subscription."
SELF MANAGED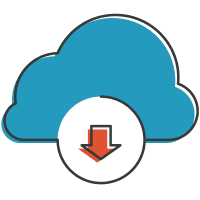 $60 /month
Association Documentation
Financial Reports
Meeting notices and agendas
Estoppel request certificates
Schedules, News and Events
Secure Hosting
Intuitive Content Management
Exemplary Service and Support
*If you want us to build your site but you manage your content moving forward – we have an option for that too! It's $350 for us to build the site for you with your content if you choose the self-managed plan.